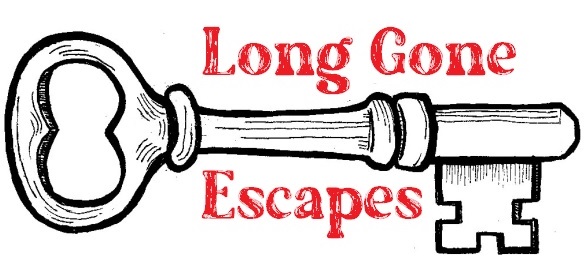 Escape Room Waiver
RELEASE OF LIABILITY AND WAIVER AGREEMENT
TLF Group, LLC (dba Long Gone Escapes, herein referred to as Long Gone Escapes) operates and/or conducts escape room adventures. Participating in a room escape can or could result in injuries to the participant. The participant, by executing their signature to this agreement, does hereby release, waive, discharge and covenant not to sue Long Gone Escapes it's officers, members, promoters, owners, employees, contractors, business partners, parent company or landlords from any and all liability, injuries, or any and all others claims and damages as a result of participating in such event sponsored by Long Gone Escapes. Furthermore, the participant, on behalf, of his/her personal representative, assigns, heirs, and next of kin, does hereby release any and all claims, damages, or injuries, incurred by the participant in regard to the participation in such events. Participants agree to hereby release any and all claims, of whatever kind of nature, present and future, damages, and injuries.
The participant acknowledges that they are voluntarily participating despite the risk of falls, contact, and/or running into any participants, defective equipment and the condition of the room or items within the room. The participant understands that there may be uneven flooring, the use of special effects such as audio effects or olfactory effects, decorative lighting such as low light levels, flash or strobe lighting in addition to other special effects and conditions not mentioned, while the game is in play. People with severe allergies, sensitivity to light and noise or other medical conditions should take caution when participating.
Long Gone Escapes or any of it's assignees has the right to any photos and/or video sound footage of the participants during the Long Gone Escapes event. These photos, video footage or audio materials may be used for marketing purposes Long Gone Escapes assigns or may be a participant. No compensation or fees for use of photos, video, etc. will be considered.
The participant fully understands that there are NO refunds under any conditions once the purchase and/or booking is complete.

For all persons under eighteen (18) years of age, a parent or legal guardian must sign the following acknowledgement.
The undersigned (Parent/Guardian), hereby acknowledges that they have executed the foregoing RELEASE for and on behalf of the minor(s) named herein and agree to bind myself, the minor(s), their executors, administrators, heirs, next of kin, successors, and assignees to the terms of the foregoing RELEASE. I hereby authorize any licensed physician, emergency medical technician, hospital or other medical or healthcare facility to treat the said minor(s) named herein for the purpose of attempting to treat or relieve such injuries. I consent to the administration of all medical care at my personal expense. By signing this agreement, I agree that I and/or the part of my responsible party lose my/our right to sue or seek damages, with anyone involved with the Long Gone Escapes event.


Your Information
Powered by EscapeWaivers.com